today's route:
peoria to pekin, to spring lake, to goofy ridge, to havana, to emiquon, to banner marsh, to trivoli, and home

we found this great blue heron along the road that separates spring lake north from spring lake south..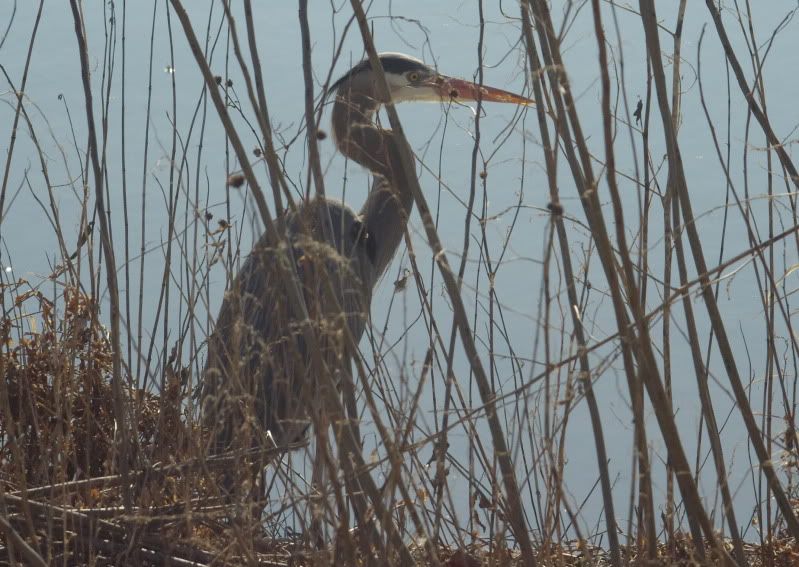 then i was lucky enough to catch this drake common merganser at spring lake. we saw the hen a few minutes earlier, but it flew before we could get a pic.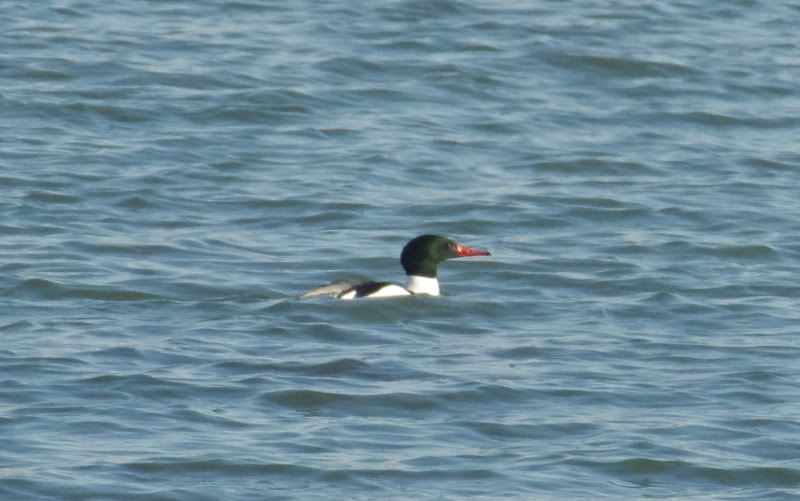 just before we pulled into the entrance at emiquon we realized that there was a bald eagle sitting all alone in a tree. it appears to be a little short of being fully mature. it screeched a few times too! that was awesome. i had never heard one until today.

and lastly, this pelican flew by me at emiquon.